WAJARRI DICTIONARY MOBILE APP
HITS THE BIG SCREEN ON GWN7 NEWS
For more information on the Wajarri mobile app
Please contact Rosie Sitoruson 9920 7900
---
The Wonder of Wajarri on your
smart device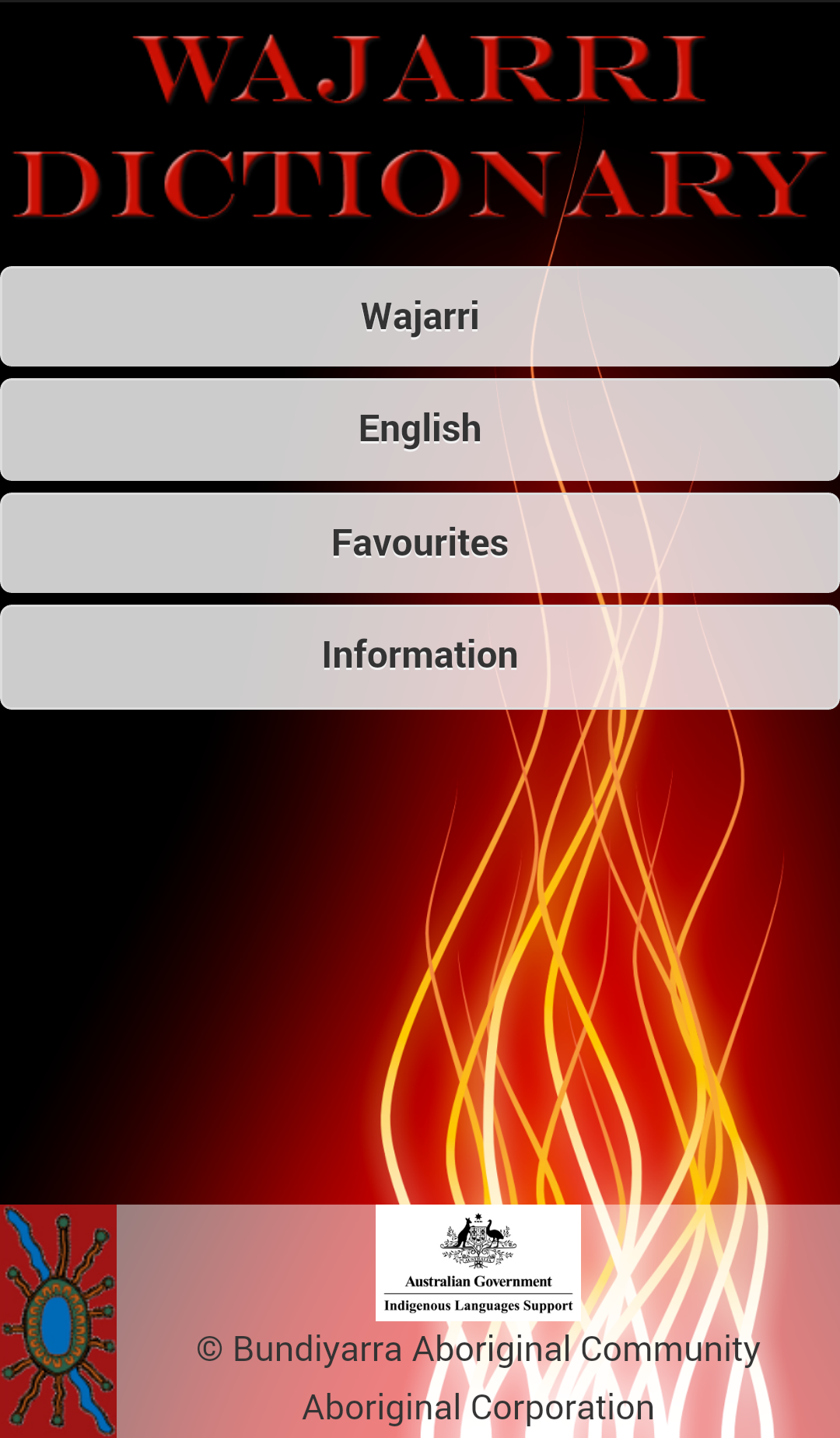 Wajarri words are finding their way into the everyday lexicon in more ways than one.
The latest way is the release of the Wajarri Language app, scheduled for late March this year, coinciding with the three-year anniversary of the launch of the Wajarri Dictionary – that was 25 years in the making!
Building on the extensive database used to create the hard-copy dictionary, and after receiving digitisation funding in mid-2014, the language centre has been working to develop the Wajarri Language app for smart devices and computers.
Linguist Rosie Sitorus said the first release of the app will contain dictionary entries accompanied by sound, and will offer access to the language more universal than ever.
"The app is a great way to encourage language use amongst young people, and will provide schools and teachers with an easily accessible and intuitive interface when working with the language in class," she said.
Former language worker and Wajarri speaker Godfrey Simpson recorded the entirety of the app's database of approximately 2000 words.
Coordinator Jayden Dann stressed the importance of including the recordings in the app.
"Having the written words easily accessible is very important, but without hearing them spoken everyday, it's difficult to know how to say them properly," he said. "The recordings make sure that the tradition of Wajarri being an oral language is preserved."
Bundiyarra-Irra Wangga staff consulted with a number of local schools late last year with students showing great enthusiasm on the app's demonstration.
Consultation continued with the broader community on 16th January this year.
---
Community consultation provides positive feedback on Wajarri app
Overall more than 50 people including schools and the community have evaluated the Wajarri App with another community consultation session on Friday, 16th January in the Bundiyarra Conference room.
Bundiyarra Website and IT Manager, Dwayne Smith, and Linguist, Rosie Sitorus, gave the attentive audience a comprehensive presentation on the Wajarri App and invited feedback, which was pretty much all positive.
"The feedback was great," said Rosie, "overall people seem pretty happy with it and see a good future of development.
"They said they feel it is a great reference tool and could see it being used as a teaching tool for language in the home, at school and in the community.
"They found the app very informative and easy to use; it could be used by everyone, from young children to older adults; and they liked the app's appearance," she said.
Rosie said some discussion was had on the size of the font and the clarity of the audio, all things that could be worked on.
She said she also had a couple of conversations about including a written syllable breakdown.
A couple of people also commented that having a basic 'info page' at the opening of the app would be good.
"This was all great feedback and confirms we are on the right track, and with a little tweaking it could become even more easy to use," said Rosie.
The Wajarri App is due to be released in March this year.
---
'Wajarri Language : Body Parts'
ABC Open Film
featuring Leeann Merritt
"
Leeann Merrit is a Senior language worker at Bundiyarra - Irra Wangga Language Centre in Geraldton.
Wajarri country is inland from Geraldton, Western Australia, and extends as far south and west as Mullewa, north to Gascoyne Junction and east to Meekatharra.
Leeann Merrit is a Senior language worker at Bundiyarra - Irra Wangga Language Centre in Geraldton.
Leeann loves to teach children the Wajarri language and has produced a book called 'Balayi Mundungu' which means 'Look out for the monster'.
In this short video Leeann teaches body parts in the Wajarri language using a monster to enlighten her students!
Produced by Leeann Merrit and Chris Lewis for
ABC Open's Mother Tongue Project.
Creative commons music Menion - Colazione su saturno
---
Renovated & Ready Bundiyarra
Conference Room is Now Available to Hire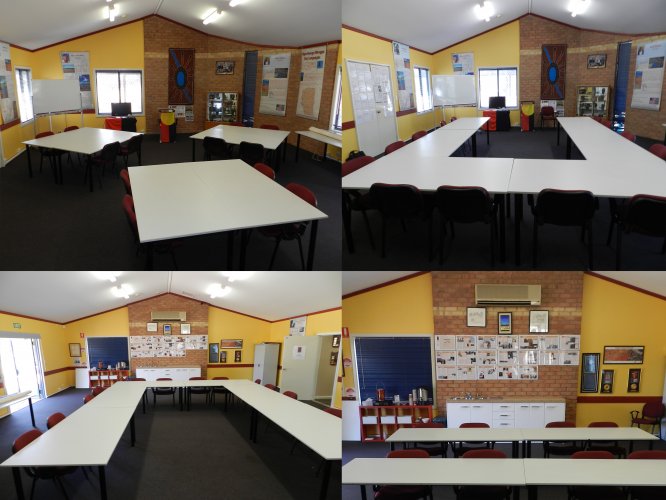 Since the early 1900's, Bundiyarra has been a
'meeting place'.
Set amongst a natural bush setting, Bundiyarra exudes culture from the time you arrive.
The people at Bundiyarra are amazing, experts in their field and love to enjoy a good yarn with anyone that
wants to share culture.
By hiring our conference factility, you will be helping us to build many more significant facilities for our future.
Loads of FREE parking
Tucker included in the hire price
Traditional Lemon Myrtle Bush Tea served hot on arrival
Damper with Butter and Golden Syrup
Coffee, Hot Chocolate, Bushels and Green Tea
Other bit and pieces included in the price
Whiteboard
Data Projector and Screen
Sitting, waiting room
Multiple setup options
Choose from U Shape, Theatre or Group setup (max 30 pax)
Event, Cocktail setup (max 50 pax)
Price
Half Day: $175.00
Full Day : $320.00
Please respect our values; Bundiyarra does not permit the
consumption of drugs or alcohol on the grounds or inside the
buildings
To make a booking, inspect our Conference Room facilities or make an
enquiry please phone Kathleen Nelly on 9920 7900 or email your enquiry
to reception@bundiyarra.org.au